Company introduction
Ningbo Fuke Magnet Co.,Ltd(Fuke-magnet)
A leading  manufacturer of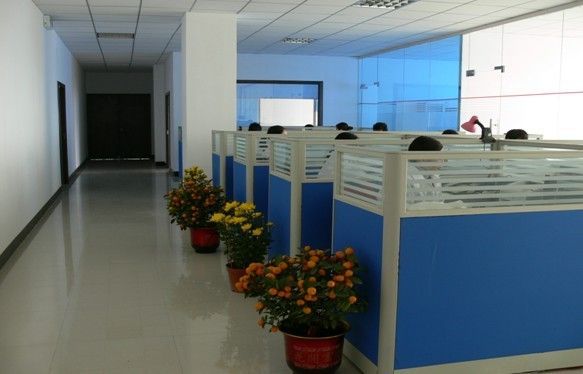 permanent magnet,rare earth magnet,NdFeB magnet,magnetic materials,magnetic products and assemblies in China ,with more than 20 years of manufacturing experience.we devote ourselves to magnet production,magnet magnetic material R&D,magnetic products design and technology innovation.Through years' development,we own customers throughout the world.
Since it was incorporated in 1985,from a small magnet workshop,now we own factory area 35000 square meters,500 employees,and monthly production capacity of 2000 tons for all magnet types,equiped with a full set of production line and testing equipments for all series of Nd-Fe-B magnet, for Grade N、M、H、SH、UH、EH、AH etc. Now Fuke-magnet is certified by ISO9001:2008,TS16949:2009 and ISO14001:2004.
Headquatered in Suzhou,China,Factory in Ningbo city,It has being a significant magnet experter and designer of magnet and magnetic assemblies for chinese magnet industry.
Our products include Sintered NdFeb magnet,Bonded NdFeB magnet,Alnico magnet,Smco magnet,Ferrite magnet,rubber magnet and some magnetic products and assemblies and magnetic systems.
We manufacture and export almost all magnet sizes,shapes,properties and coatings,and provide a customized magnet production service,especially for the medium-and-high-grade NdFeB magnet. All products are produced to customers' design specifications,we provide magnet customized servce.
The magnets are widely used in Machinery, Speaker systems,Meters,Instruments, Medical Device, Office Automation,packing,food industry, automotive motor,wind turbine,elevator tractor motor,servo motor,linear motor,vehicle motor,Magnetic Separator, etc.What is more, Fuke-magnet is exploring new end applications and provide technology support for customers' design project.
This year,in 2014,Our company has got our own import and export right to sale our magnet directly to the clients from all over of the world,Most of our products have been sold to Germany,United Kingdom,France,Canana,the USA,Russia.Here,just the high quality of magnets will be supplied and shipped out,before dispatch,a serious quality testing will be done, and the continious after-services will be for you to keep the good communication between us.
To serve our clients better, we has established serveral sales offices Nanjing,Suzhou,Qindao and Shanghai; meanwhile, we have agencies in Taiwan,Pakistan,Russia,Germany and USA.
You can contact us via email or our online contact form,we will try the best to give you the best magnet solution according to your requirements.Expecting you to join in our partner team for a long-team cooperation!!
–Fuke-magnet